Quick Endo-Diet Meal Ideas
Want to eat healthy, but always out of time or just too exhausted? Over the years, I've been fine tuning the art of how to eat well without spending hours in the kitchen. Eating well doesn't need to be difficult or time-consuming, and we all know it's important for our health, especially when you have a chronic health condition such as endometriosis. It involves some meal preparation, but by doing this it will, save you time and energy mid-week.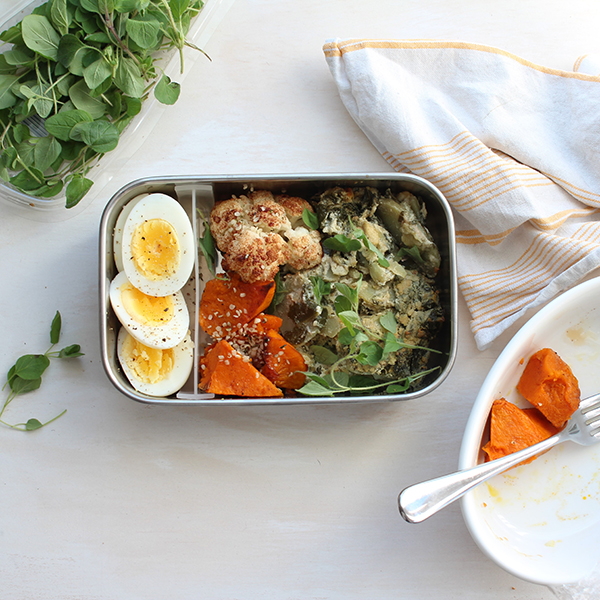 Here are some simple meal ideas that I love to make at home:
Fun salads
Keep pre-made salad packs in the fridge consisting of pre-chopped lettuce, cabbage, carrot etc, then mix through some olives or avocado, add some tuna or 2 boiled free-range eggs. Whisk a teaspoon of Dijon mustard, a teaspoon of tahini (sesame paste), a tablespoon of olive oil and the juice of a lemon together to make a dressing.
Lots of veggies
Mix leftover roast vegetables such as cauliflower and pumpkin with some leafy greens, some organic goats cheese, rinse 1/2 cup of tinned lentils and mix through with a salad dressing such as apple cider vinegar, pepper and extra virgin olive oil.
Soup or curry
Make big batches of soup or a curry on the stove top or in a slow cooker to keep you going all week.
Omelettes
I love an omelette filled with vegetables and leafy greens like spinach as a filling meal.
Try a toast topper
Toast toppers are also a favorite; choose a quality wholegrain bread (I have gluten-free bread, as I found my body doesn't like gluten) and add your favorite toppings. Mine are avocado, tomato, and organic goats cheese, or, avocado, smoked salmon, and arugula. The combinations are endless!
Quality smoothies
A smoothie can be a meal if you make it filling enough with a quality protein powder, healthy fats from avocado, chia seeds or nut butter. Just add some fruit such as berries, or even some leftover cooked pumpkin with some nut milk and combine in your blender or smoothie maker. There are plenty of great smoothie recipes on the internet, so have a look around.
Healthy snacks
Keep healthy snacks on hand like nuts, seeds, and fruit. Vegetables such as celery and carrots that can be eaten with dips like hummus (if you buy your dips, try searching for brands that don't add sugar or preservatives).
Preparation is key for healthy eating; all I do is one grocery shop per week and spend a few hours once a week preparing food. This sets me up for healthy, easy food success for the week ahead.
If you're looking for food inspo and other endometriosis diet related topics, head to The Healing Yogi or to Instagram at healingyogi.
Yours in health,
Meredith x
This article represents the opinions, thoughts, and experiences of the author; none of this content has been paid for by any advertiser. The Endometriosis.net team does not recommend or endorse any products or treatments discussed herein. Learn more about how we maintain editorial integrity
here
.

Community Poll
Which symptoms are you experiencing the most this week? (Check all that apply):