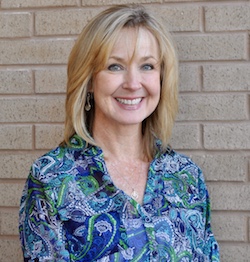 Erin was previously an advocate on Endometriosis.net.
Erin Glace, MSPT, PRPC, BCB-PMD. Erin is the clinical director of the Physical Therapy and Urodynamics departments at Urology of Virginia. She is a graduate of the University of Florida with her bachelor's degree in Physical Therapy and a graduate of Old Dominion University with an advanced master's degree in Physical Therapy. Her sole focus of treatment is pelvic floor dysfunction and she has worked with the doctors at Urology of Virginia since 2000. Erin has a special interest and expertise in treating pelvic pain and voiding dysfunction patients. In 2014, she received her Pelvic Rehabilitation Practitioner Certification (PRPC). This certification recognizes the advanced set of skills necessary to treat her patients. In 2015, Erin earned a certification in biofeedback treatment and assessment for pelvic floor dysfunction. She lectures locally and internationally on physical therapy for pelvic floor health. She has 3 children and lives in Chesapeake, Virginia with her husband Chris. She loves to read and enjoys any time she can get to do yoga. She is a certified yoga instructor and enjoys incorporating gentle yoga based exercise into her PT practice.
Click here to read all of Erin's articles on Endometriosis.net.