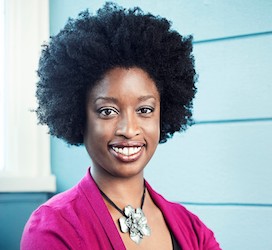 Maisha was previously an advocate for Endometriosis.net.
Maisha Z. Johnson is an award-winning writer who believes in honoring each person's unique path to healing. She has worked with survivors of domestic violence and sexual violence in the Bay Area. Maisha's approach to managing chronic pain and endometriosis includes fierce cuddles with her spoiled dog and cat.
Click here to read all of Maisha's articles on Endometriosis.net.