Lia Rone
Last updated: February 2020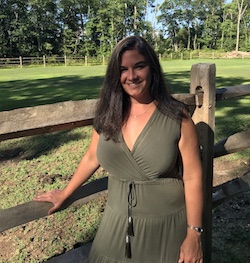 Lia was previously an advocate on Endometriosis.net.
Lia spent 14 years with misdiagnosed pain caused by Endometriosis. After seeing commercials on TV and reading about symptoms in magazines and online articles, she decided to ask her doctor about the possibility of being an endometriosis patient. Social Media connected her to an old high school friend who was speaking out to help others and helped tremendously with understanding the disease, preventative measures, procedures to help and most of all emotional support. In 2013, she finally had the surgery to in fact diagnose it as positive.
Lia would love to reciprocate the same courage that her friend had in order to help lead others in the right direction to speak up and receive the correct diagnosis. In her free time, Lia enjoys chasing her son around, riding horses, spending time outside and being active, which she refuses to let endometriosis get in the way of.
Click here to read all of Lia's articles on Endometriosis.net.