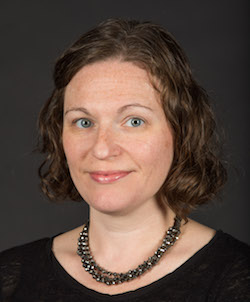 Jessica was previously a health leader on Endometriosis.net.
Jessica is a psychology professor who studies the psychosocial aspects of reproductive and sexual health. She earned her PhD in Experimental Social/Health Psychology and a Master's Degree in Public Health. Her current interest areas include attitudes toward menstruation, menstrual stigma, infertility, and the transition from infertility to motherhood.
Jessica was diagnosed with endometriosis when she was 15 years old. Endometriosis has impacted her life in various ways from complicating her adolescence and young adulthood with pain and surgeries, to causing a 4 year struggle with infertility. She understands how a chronic illness can impact all aspects of one's life, and how isolating it can be. At the same time, her experience with endometriosis (and the good fortune of having validating mentors) inspired her to pursue a career that allows her to study the psychosocial aspects of reproductive health-related issues.
Jessica lives in New Jersey with her husband, 3 children, and 3 fur babies. They enjoy reading together, taking family walks, and finding new places to explore.
Click here to read all of Jessica's articles on Endometriosis.net.