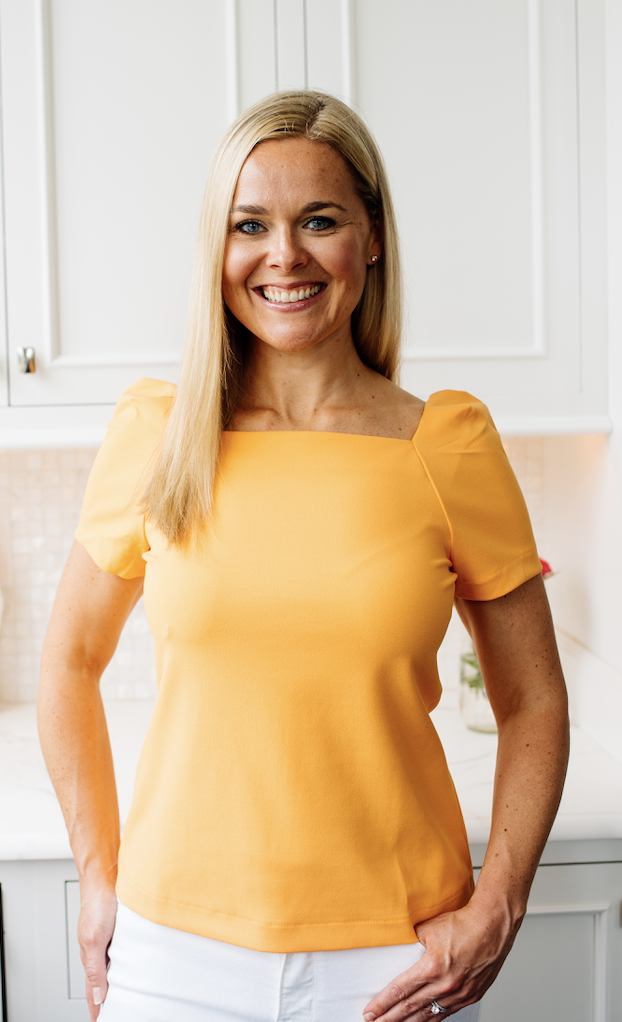 Alene Brennan overcame decades of health challenges and multiple autoimmune diseases – including endometriosis – through integrative healing. The experience of seeing just how powerful – and empowering – diet and lifestyle can be, changed the course of her health, life and career. Alene pursued the field professionally and now serves as a Nutrition Coach supporting others with migraines and autoimmune disease. She takes a "Less Pharm, More Table" approach to manage health.
Alene holds four certifications: Nutrition Coach, Yoga Instructor, Personal Trainer and Natural Food Chef. In addition to these certifications, she has great insight in the food and healthcare industry having lead a 12-year corporate career working for Fortune 500 Companies such as Campbell Soup and Aramark and Virtua Health.
Diagnosed with endometriosis in 2013, Alene worked with her care team to blend the best of traditional medicine (at the time laparoscopic surgery) along with diet, lifestyle and acupuncture to manage her healing.
Her own healing experiences and her academic studies continue to fuel her passion to support others in their own healing journey. Alene now connects with clients around the world via phone and video chat to help them transition to a healing diet and lifestyle and manage the symptoms of chronic illness.
Alene has been featured in USA Today, Philadelphia Inquirer, Huffington Post and Mind Body Green. Learn more about her story, her coaching practice and free resources at www.alenebrennan.com.