My Doctor Ignored My Pain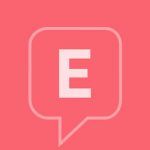 By Editorial Team

·

April 19, 2019
"My doctor ignore my pain". For many women, unfortunately, this experience is all too familiar. Especially with a condition like endometriosis – which can take an average of 7 years to diagnosis – many women share that their pain is ignored, their symptoms downplayed, or their concerns invalidated.
To bring awareness to the realities of endometriosis pain, we asked our Endometriosis.net to tell us about a time when a doctor ignored their pain, and how they handled it. Check-out their responses below, and if a healthcare provider is dismissing you, please know that you are not alone!
From Endo Warrior
"When I was young (I must have been 18 or so), I had already been taking prescription painkillers for menstrual pain for years. I went to the doctor (as the painkillers were not effective anymore) and I wanted better treatment. I explained the pain I have during menstruation and how I can barely walk. My doctor took one look at me and said, "Are you on your period now?". I happened to be nearing the end of my period (when the pain wasn't as bad) and I told him so. "Well, you seem to be able to walk now", he said in his most condescending voice. "I don't think your pain is that bad". That was the last time I saw a doctor about my pain. It made me feel awful and it made me question whether my pain was really as bad as I thought it was. Even to this day, I am scarred by that experience and I always question my own perception of pain. When I was diagnosed with endometriosis 10 years later, my OB/GYN asked my whether I had experienced any pain during menstruation and why I had never sought help with that. I felt vindicated that my pain was indeed real, but to this day, I am furious with that doctor who dismissed me." Read more about Endo Warrior here.
From Jessie
"Sadly, this has happened several times. At the beginning, I mostly stayed quiet, waited until the consultation was over and, and once out of the clinic, I would have a little cry. Until one time, after a very upsetting experience with a doctor who was very dismissive and brusk, I was encouraged by the nurse present in the consultation to place a complaint. It helped me feel empowered. There was something I could do to improve my own situation, because through my complaint, I was asking for better treatment. I was taking control of the situation for myself." Read more about Jessie here.
From Keri
"When I took birth control pills, my pain always got worse. One of my gynecologists told me that was impossible. (I have since learned from other specialists that the synthetic estrogen can indeed activate endo lesions, causing pain.) I know my body, so I wasn't about to let someone who wasn't living in it tell me I wasn't actually experiencing something I knew was happening. This same doctor had performed a laparoscopy to remove lesions that came back a few months later. I got the impression she felt she'd done all she could and really didn't want to deal with my unsolved problem anymore. I found another doctor who took me seriously and never went back." Read more about Keri here.
From Kimberli
"I had already seen numerous doctors and was so hopeful going to a new one, as he was supposed to be specialist in women's issues. Unfortunately, after telling him all my symptoms, he called my husband into the room and told him that "my pains were in my head" and I need to see a psychiatrist. He said that there was absolutely no way I had endometriosis (even though 3 of my 4 aunts had it). When those words came out of his mouth, I burst into tears. By the time my husband got me to the car, I had had a panic attack. I was beside myself and at that point did not know what else to do. Really, what more could I do? When I finally allowed myself to calm down, I got back up again and searched for more doctors. This time, demanded this doctor to perform surgery so I could finally receive a diagnosis of the condition I knew I had all along." Read more about Kimberli here.
From Laura
"There have been so many times doctors either ignored or downplayed my pain that I could not venture to count them. When I was a junior in college, I started to experience a lot of very serious-seeming and life-interfering GI issues. Everything I ate seemed to go right through me. I lost over 20 pounds in a single semester. Yet, the doctors treated me like I just wasn't eating healthy enough, and even implied I had an eating disorder. When I had a colonoscopy to rule out IBD, and nothing was found, the gastroenterologist told me it was "just IBS". Of course, this felt awful and I felt awful… I alternated between depression and anger about my treatment. When I did finally have a lap at 24, it confirmed my endo diagnosis (I had Stage 3 endo, and a large swath of it choking my colon and large intestines). In the end, I was stubborn and kept trying to find an answer that made sense until I got one." Read more about Laura here.
From Lia
"A time… or years? Ha! I have had several doctors in several states brush it off as ovarian cysts that burst. Take Advil, they said. As if that worked. However, the unfortunate part is I did nothing but suffer in silence, for years. I even convinced myself the pain wasn't as bad as I imagined because if it was, they would have done more, tested for more, etc. Aside from the pain itself, the most unfortunate part of being an endo sufferer is just how many of us spent years not speaking up." Read more about Lia here.
From Meredith
"I had a doctor who kept insisting I was well and there was nothing wrong with me. At first, I agreed and thought I was overreacting, but then as my bloating got worse. I started having breakthrough bleeding and terrible period pain, so I insisted on getting a referral to a gynecologist. I saw the gynecologist who wasn't much help and also told me there wasn't anything wrong. I pushed my doctor to get another referral. After five different doctors. I had a laparoscopy and severe endometriosis was found. I learned from this to trust myself – I learned that I know my body better than anyone else, so if I'm not trusting what a doctor is telling me, I seek a second opinion." Read more about Meredith here.
Have you encountered a doctor who didn't believe your pain? Tell us in the comments below!